Upscale Smoky Mountain Wedding & Elopement Venue Near Gatlinburg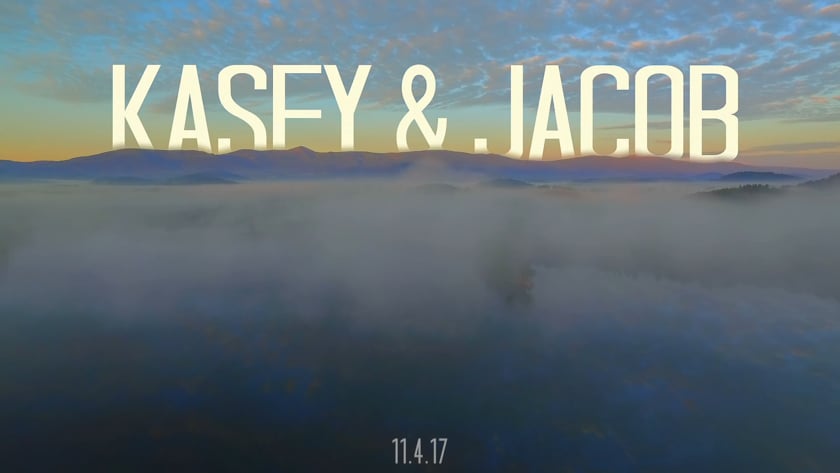 An Unforgettable Smoky Mountain Wedding Venue
Picture this: A mountain top wedding. Surrounded by the people you love, the mountain fresh air, and breathtaking views. Picture a multi-course dinner, a scrumptious wedding cake, and photos you'll love sharing with your kids and grand kids while you enjoy your long and happy marriage.
Wrap all that up with a great overnight experience in a Smoky Mountain bed and breakfast, and you've got the recipe for a wedding that you'll love.
"We chose Christopher Place as our wedding venue based on photos online, which was a little risky. We did not actually get to visit the resort until about a month after booking it, and we were floored by the character and beauty not evident on their website. The venue was the perfect backdrop for our day..."
"We had our wedding here, and it absolutely exceeded our expectations. The grounds are gorgeous and so is the resort. It made for beautiful pictures and scenery. The restaurant was amazing, and the staff was incredibly kind. Nothing we asked of them was too much or out of reach..."
This is what sets Christopher Place apart from other wedding venues.
01 
 On-site Wedding Planner
Our on-site wedding planner has planned hundreds of weddings large & small. Exhale and let us plan it all for you.
02 
ON-Site Executive chef
Chef Karen creates amazing dishes for our wedding guests plus our 5-star restaurant. Your guests won't stop talking about the food.
03 
All-Inclusive Packages
We're an upscale B&B and restaurant too. Our wedding packages are designed so you can relax, stay in one place, and really enjoy the celebration.
We're outside the tourist trap of Gatlinburg set on top of a mountain and overlooking nothing but the Smokies. 
Overlooking Nothing But the Smoky Mountains
The elegant and casual setting of our bed and breakfast resort is perfect for an intimate Smoky Mountain wedding ceremony. 
We host events for up to 20 wedding guests for the indoor venue. We can also host up to 70 wedding guests on the front lawn, with the beautiful Smoky Mountains serving as your backdrop. 
If you're planning a Smoky Mountain wedding or reception, we have wedding packages available that are sure to make your special day unforgettable.
Christopher Place not only offers an amazing view of the Smokies but when it comes to your special day, you won't have to worry about a thing with an on-site wedding coordinator, all-inclusive packages, secluded garden areas, full dining, and a full liquor license.
Our All-Inclusive Elopement & Wedding Packages
Simply I Do Elopement Package
Looking for that perfect location to simply say "I Do" then this elopement package was built just for you.
An Affair-for-Two Elopement Package
This package is for an intimate ceremony of up to 8 wedding guests. Additional dinner or reception charges apply.
An Intimate Affair Wedding Package
An Intimate I-Do at Christopher Place with a family and friend reception This package with an intimate ceremony for you and up to 18 guests.
An Affair-of-a-Lifetime Wedding Package
Since your wedding is a time of family sharing and reunions from friends afar, we have this two-day, whole-house event for larger celebrations.
Share a few details about your upcoming event and get access to pretty much everything you need to know about Christopher Place Resort Wedding Venue.
Package Pricing | Availability Calendar | Catering Menus | Schedule A Tour
Recent Reviews from Our Couples